t.e.l.l. New England - Digital Publication
In 2013 I co-founded t.e.l.l. New England with fellow New Englander & photographer, Jenn Bakos. Today, we are a small but driven women-led initiative based in New England, supporting our local community. To date, t.e.l.l. has operated solely in the digital space, with online issues being published quarterly. Currently we are in the development and creation process of an online (and pop-up) store. We hope to get a foothold in the regional marketplace in order to push our digital publication into the print world. It is our mission and goal to one day become a printed publication staple in homes across the region.
Overall, our mission is to tell the story of "local". Local is more than just a movement. Local is supporting your neighbor, the farmer and their family down the street and the 'mom & pop' store on the corner. Supporting local helps to build a sense of community and encourages us to define a sense of place. Local creates character, and we feel that New England is full of character. At t.e.l.l., we love sharing the story of local. Our goal is to consistently seek out small businesses; cafes, bakeries, farms, restaurants, makers, crafters and doers - and give them a voice to the larger community through t.e.l.l.
To date we have launched 12 issues - all of which I have designed and played a role in providing supporting photos & written features. t.e.l.l. has been a huge on-going undertaking, but one that I have enjoyed watching evolve and grow. I look forward to continuing with this publication's journey - wherever it might take us.

LOOK & FEEL
Overall, t.e.l.l. has maintained a minimalist style allowing the visuals to really take center stage. Imagery has been the most crucial part of our storytelling narrative, so we've opted for a lot of full-bleed imagery in our publication, on our site and throughout our social channels.
MAGAZINE LAYOUT - SAMPLES
vol. 12: THE CAMP ISSUE - Made in New England Gear Guide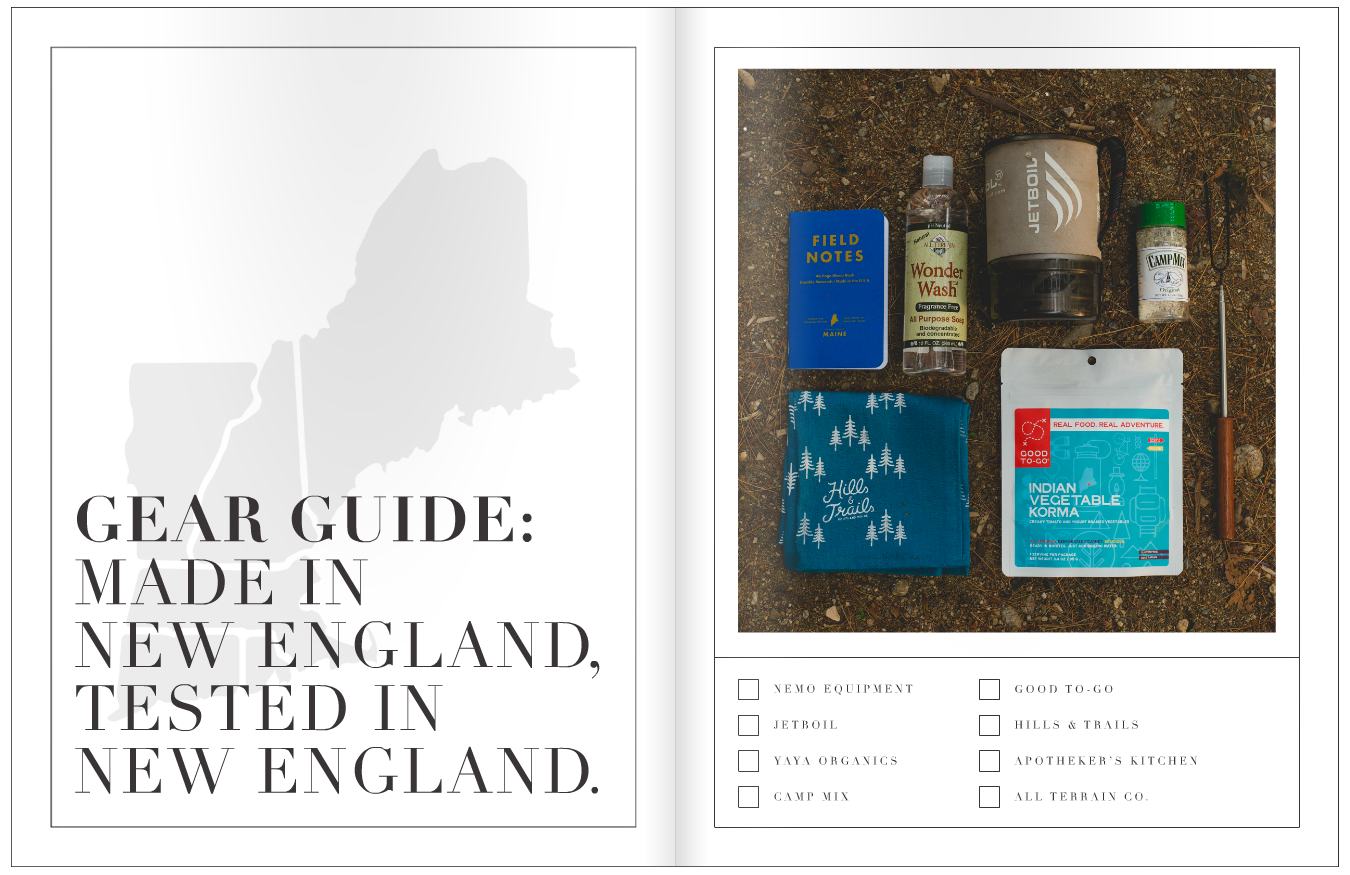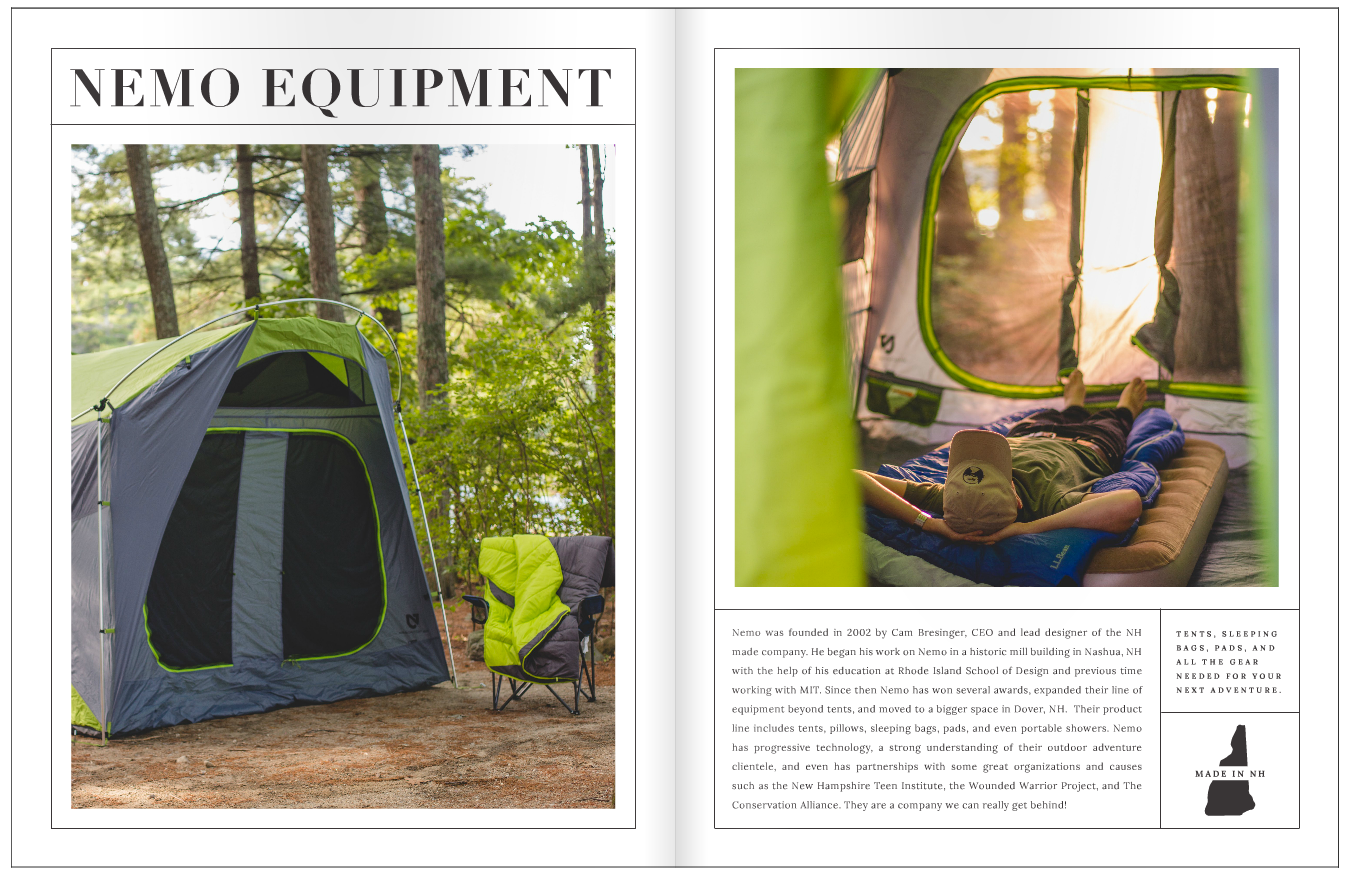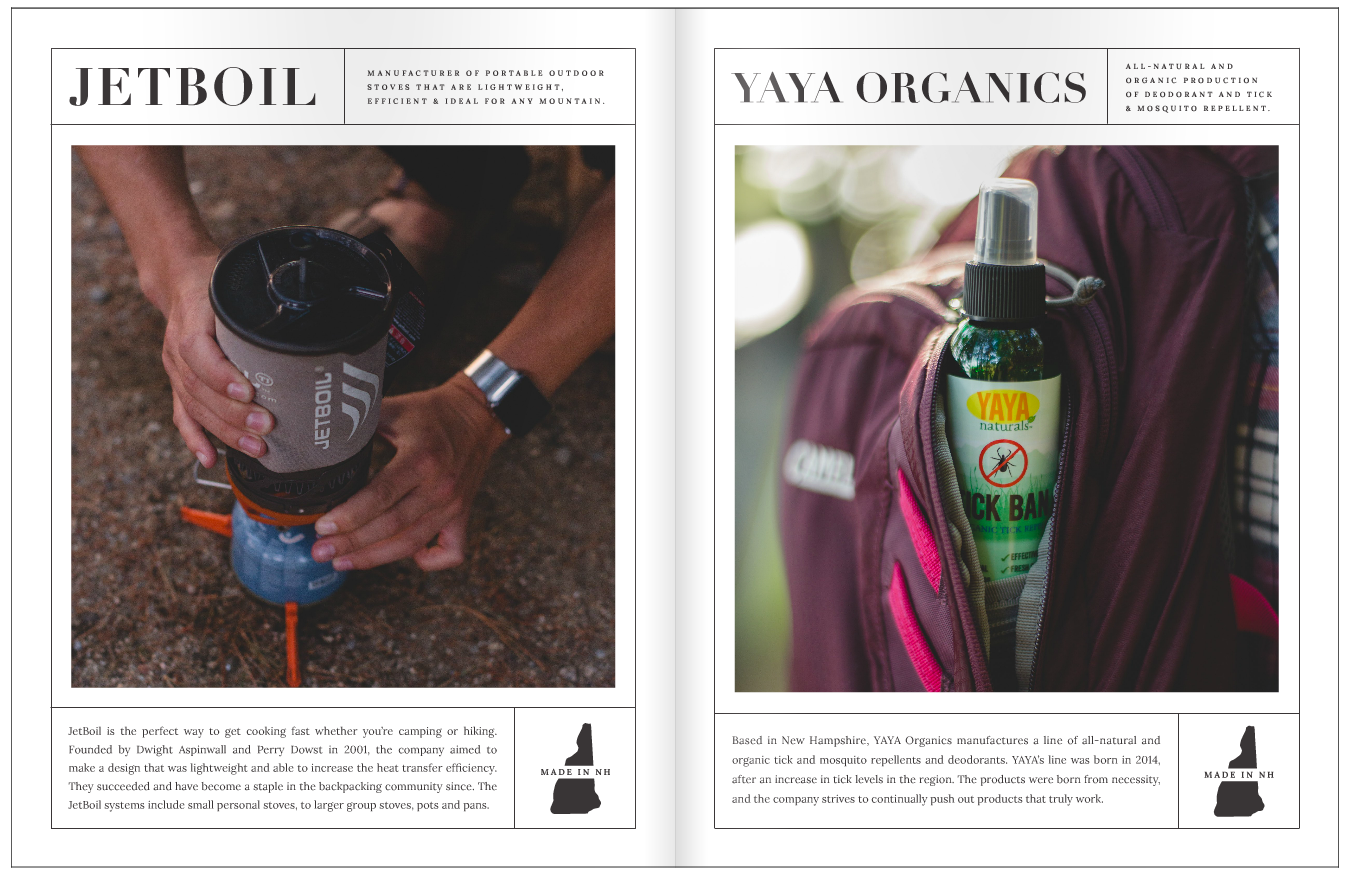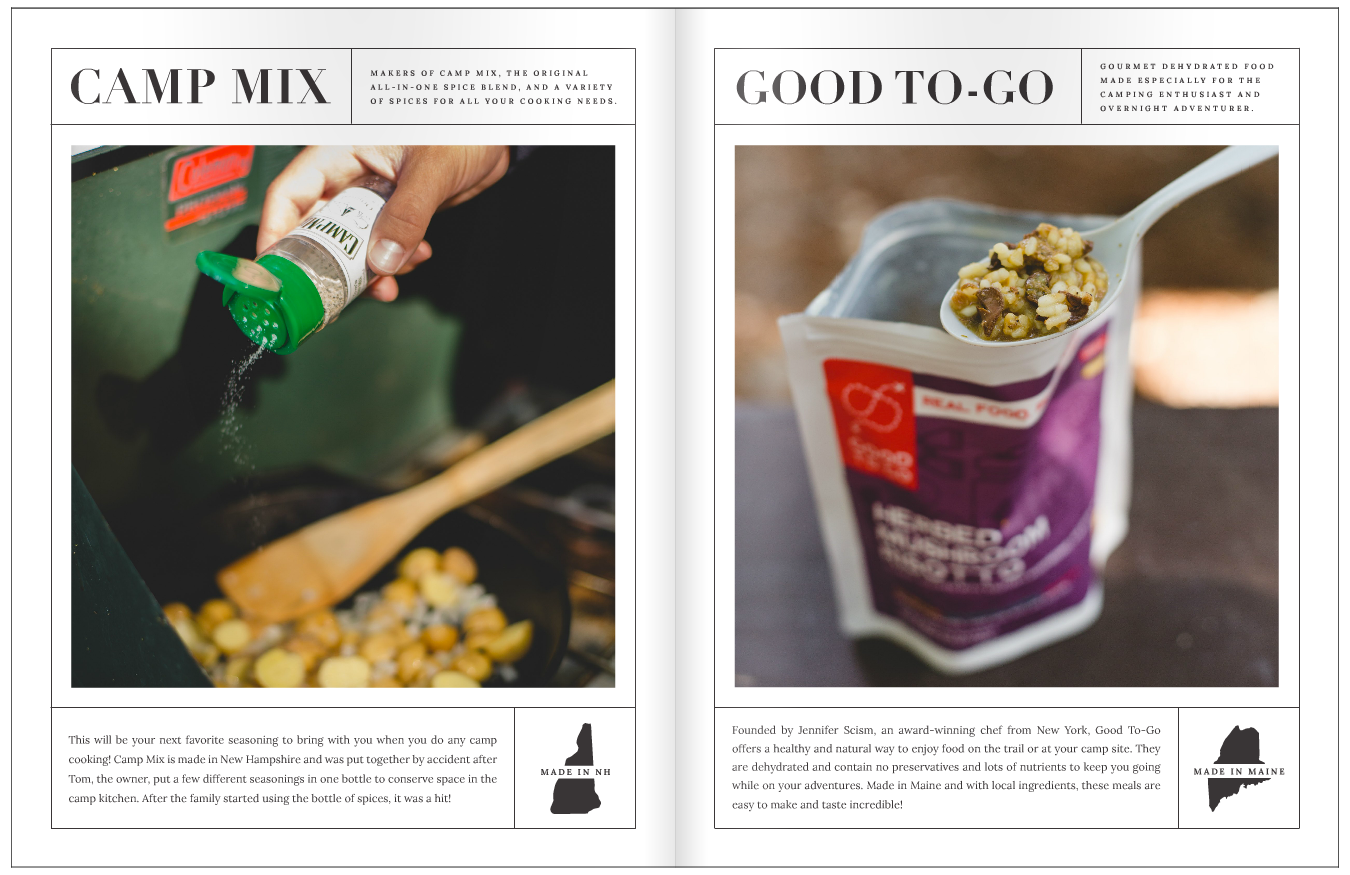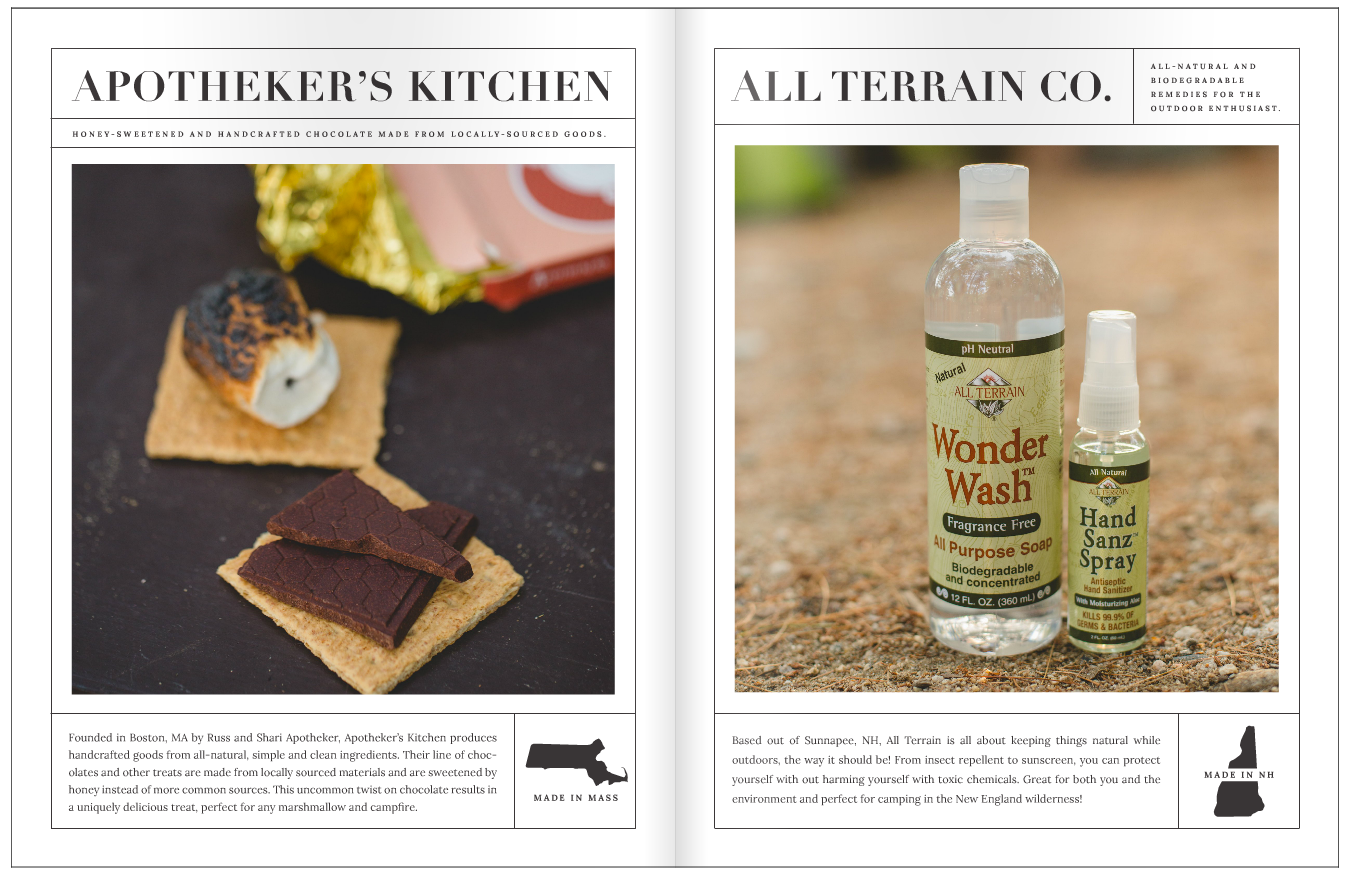 vol. 11: THE MORNINGS ISSUE - Maker Morning: Myrth Ceramics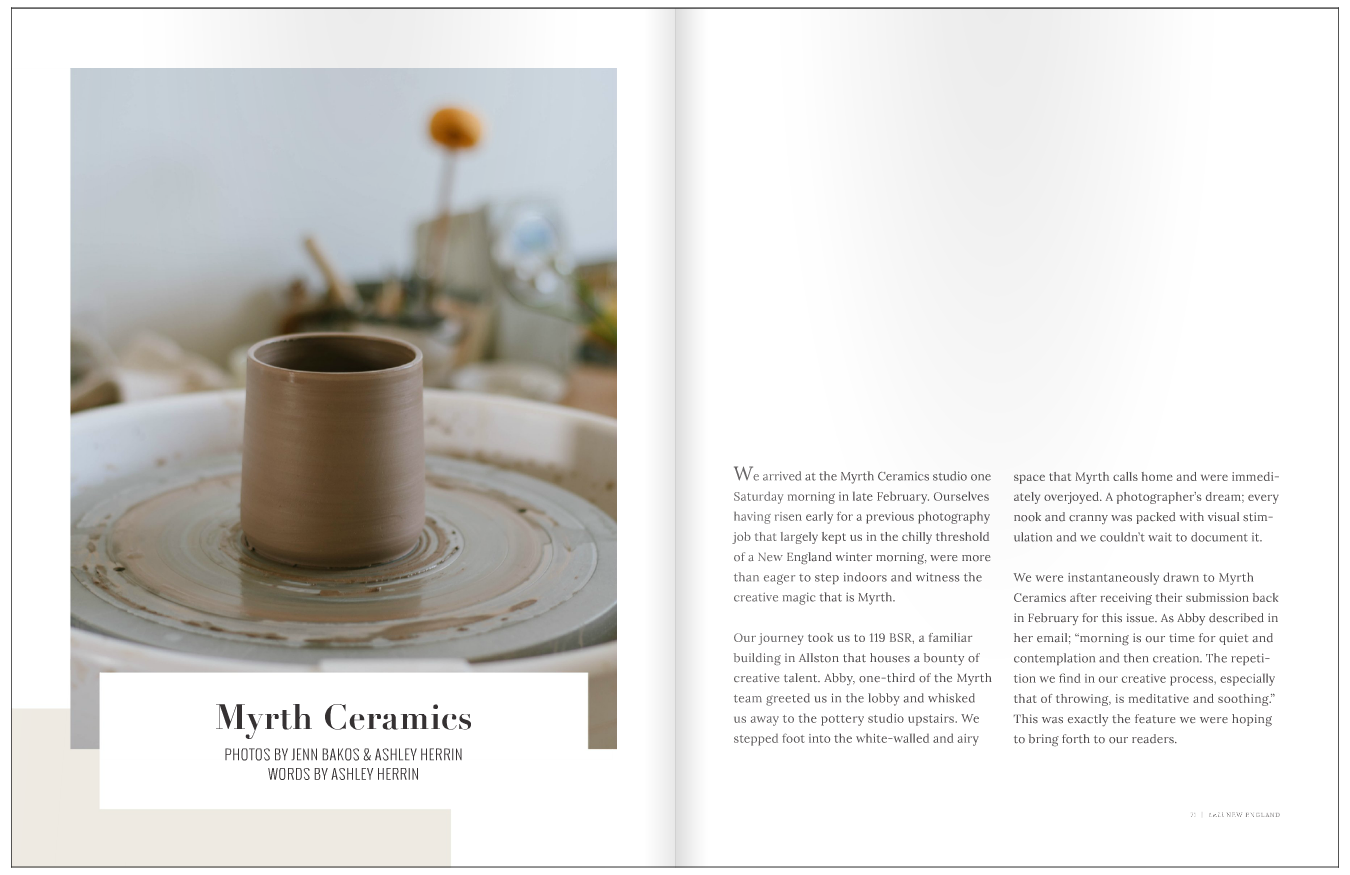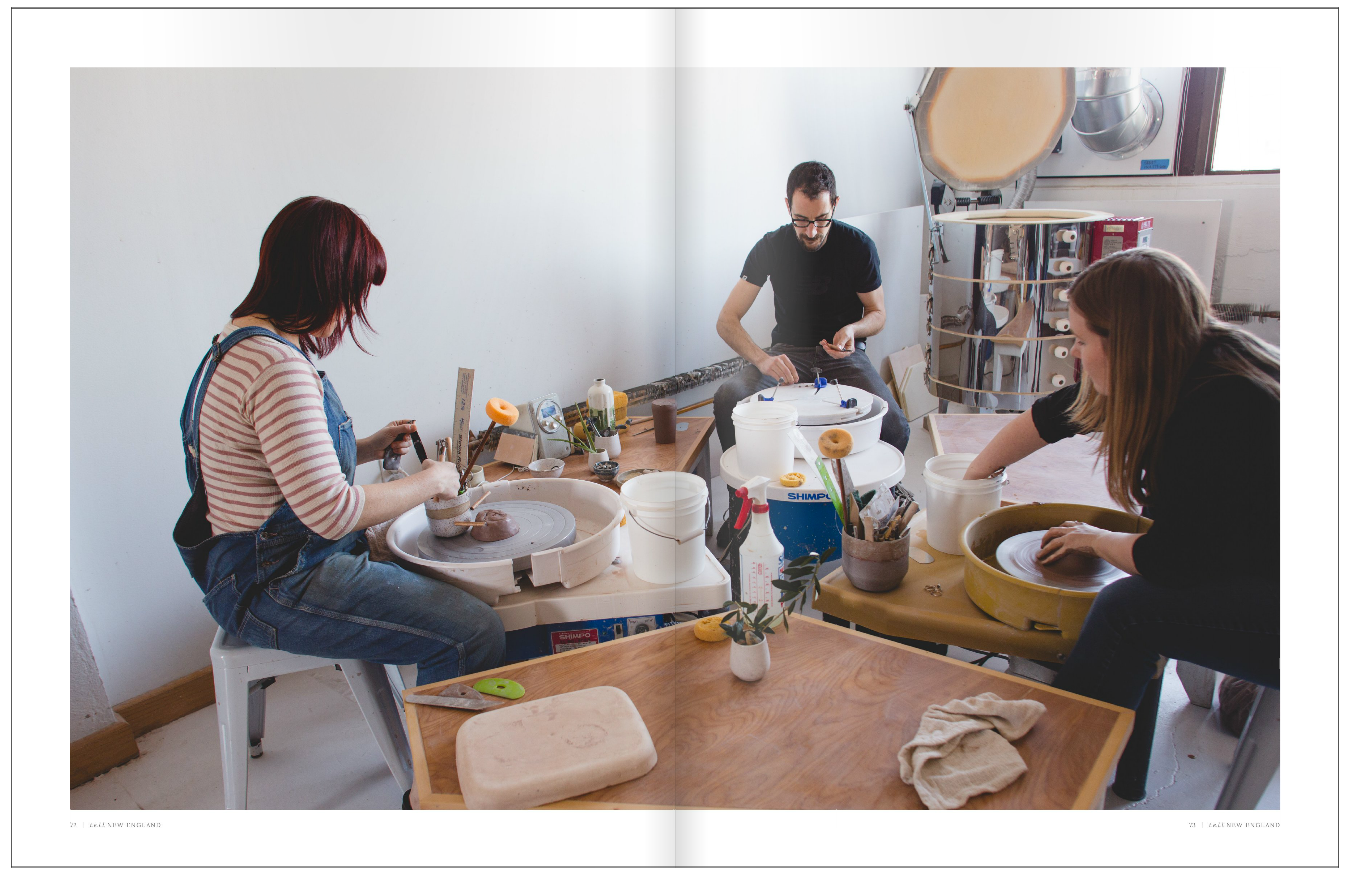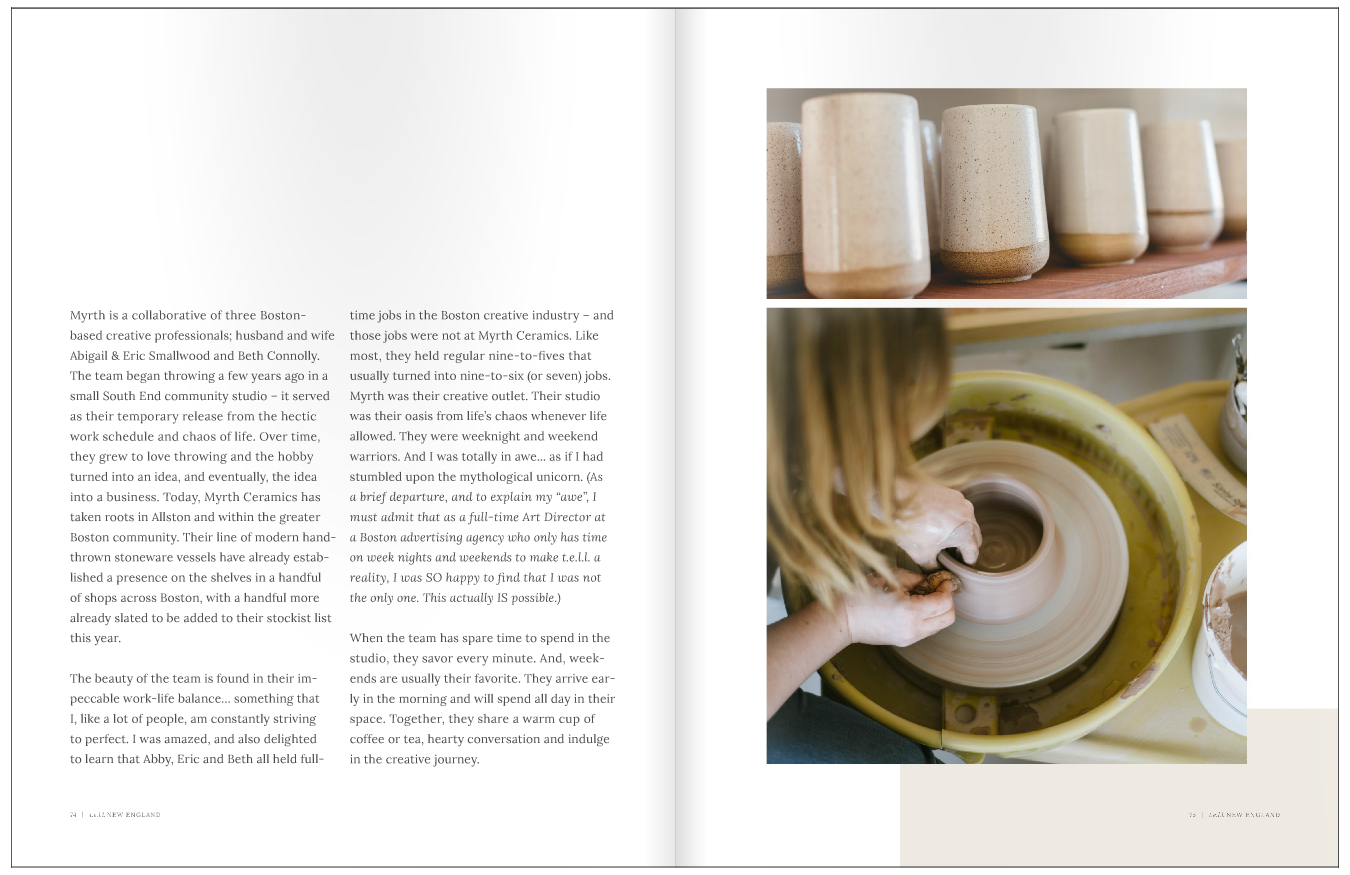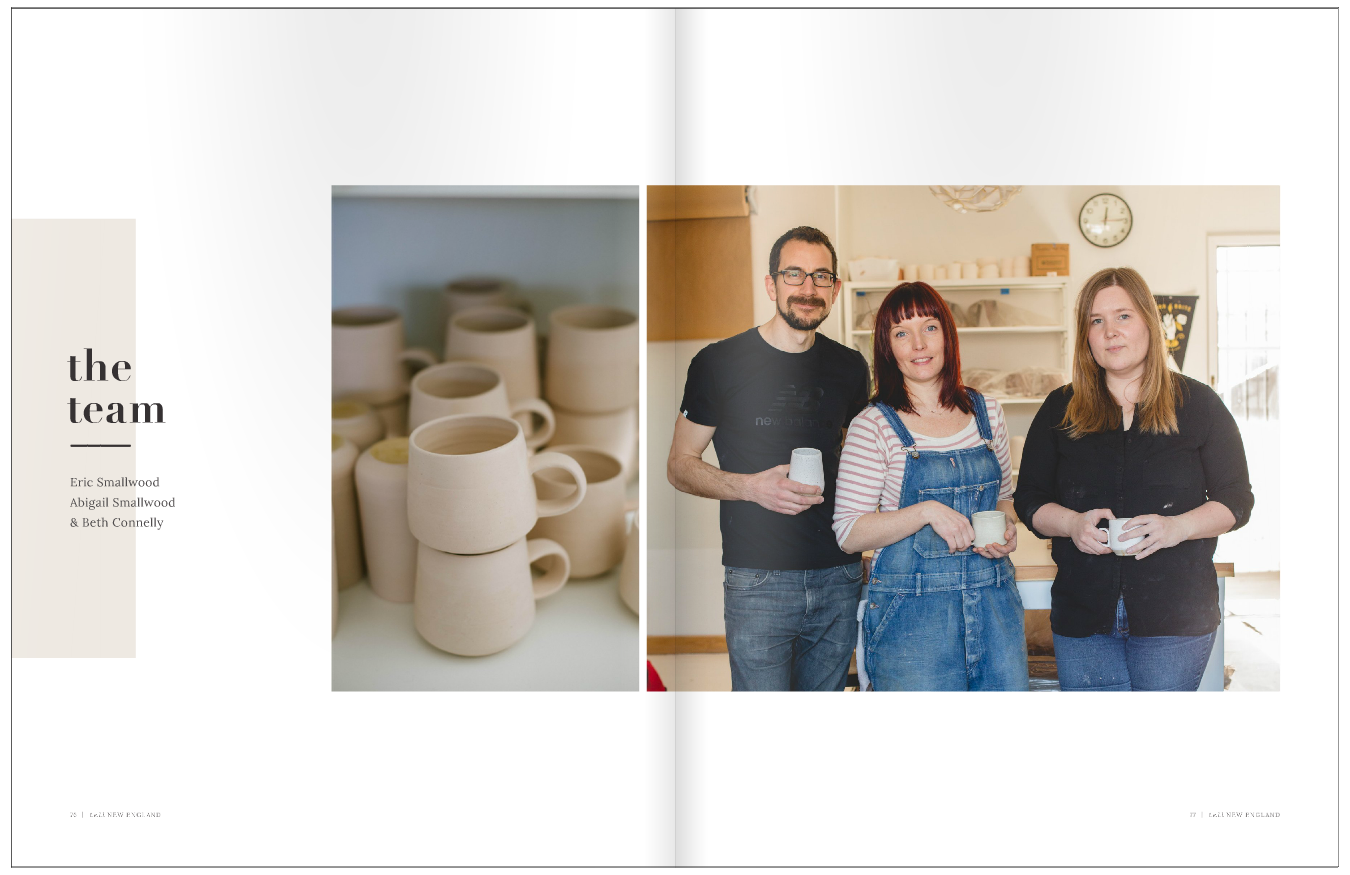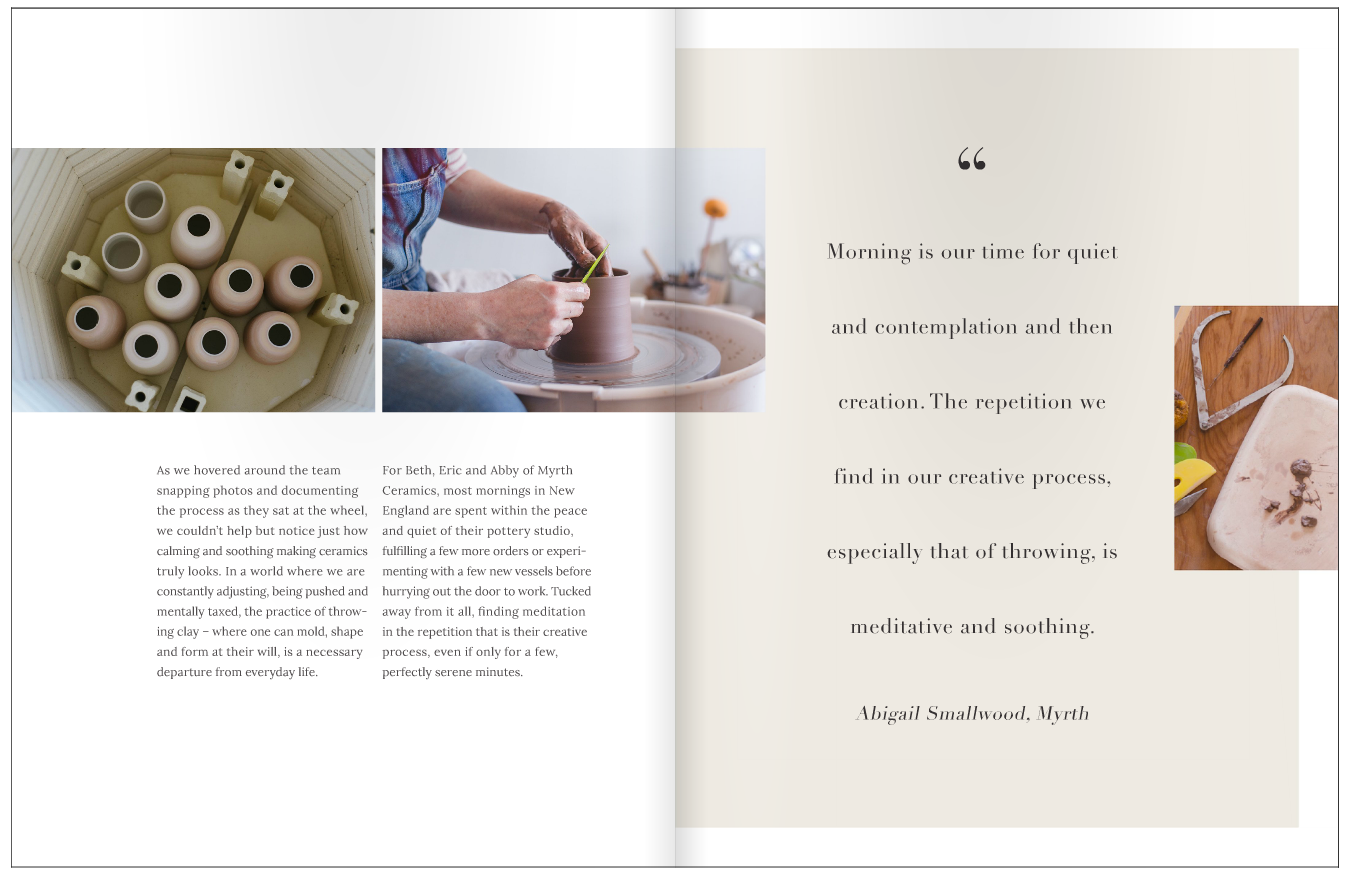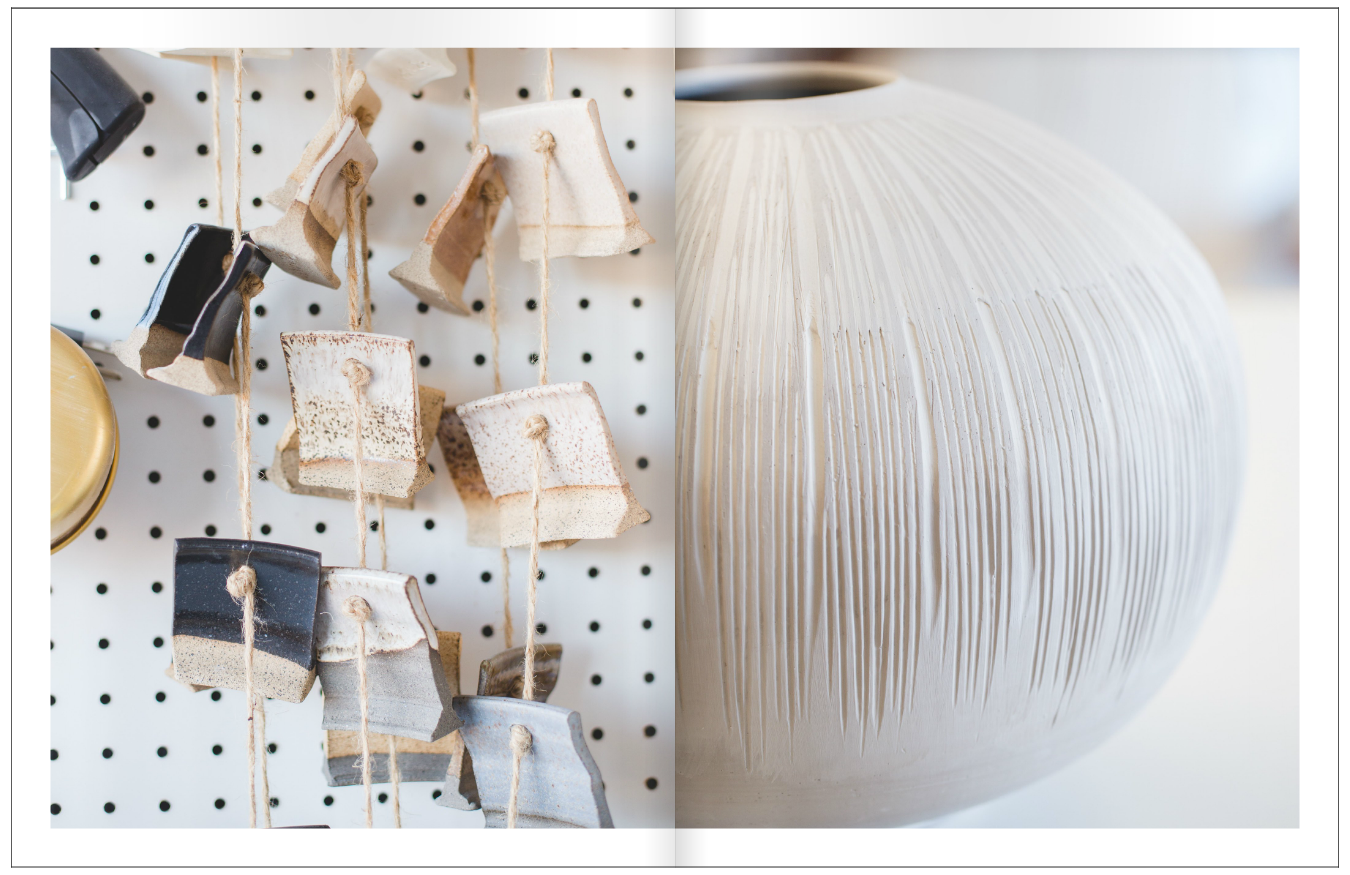 vol 10: DWELLINGS ISSUE - Little River Light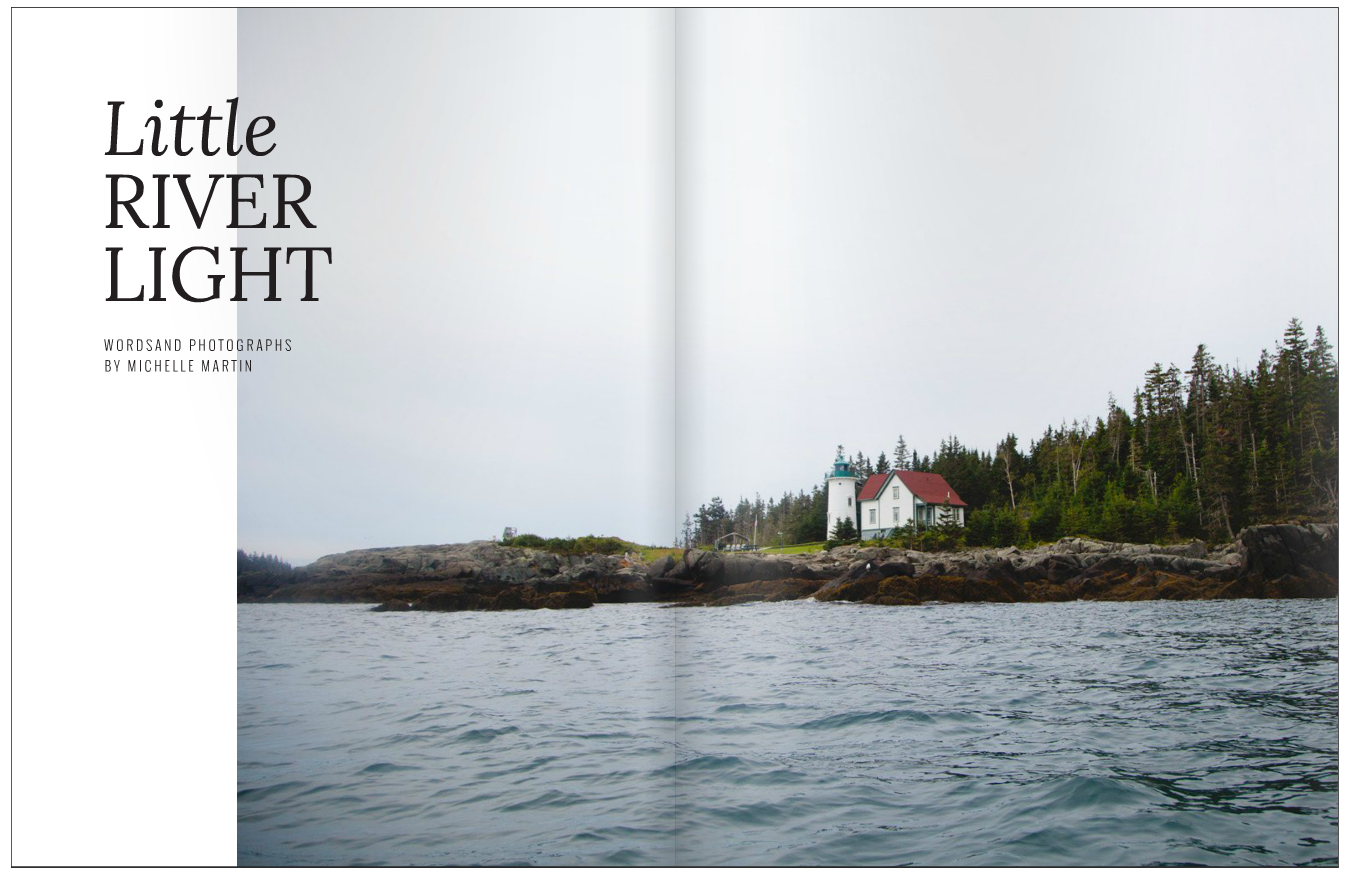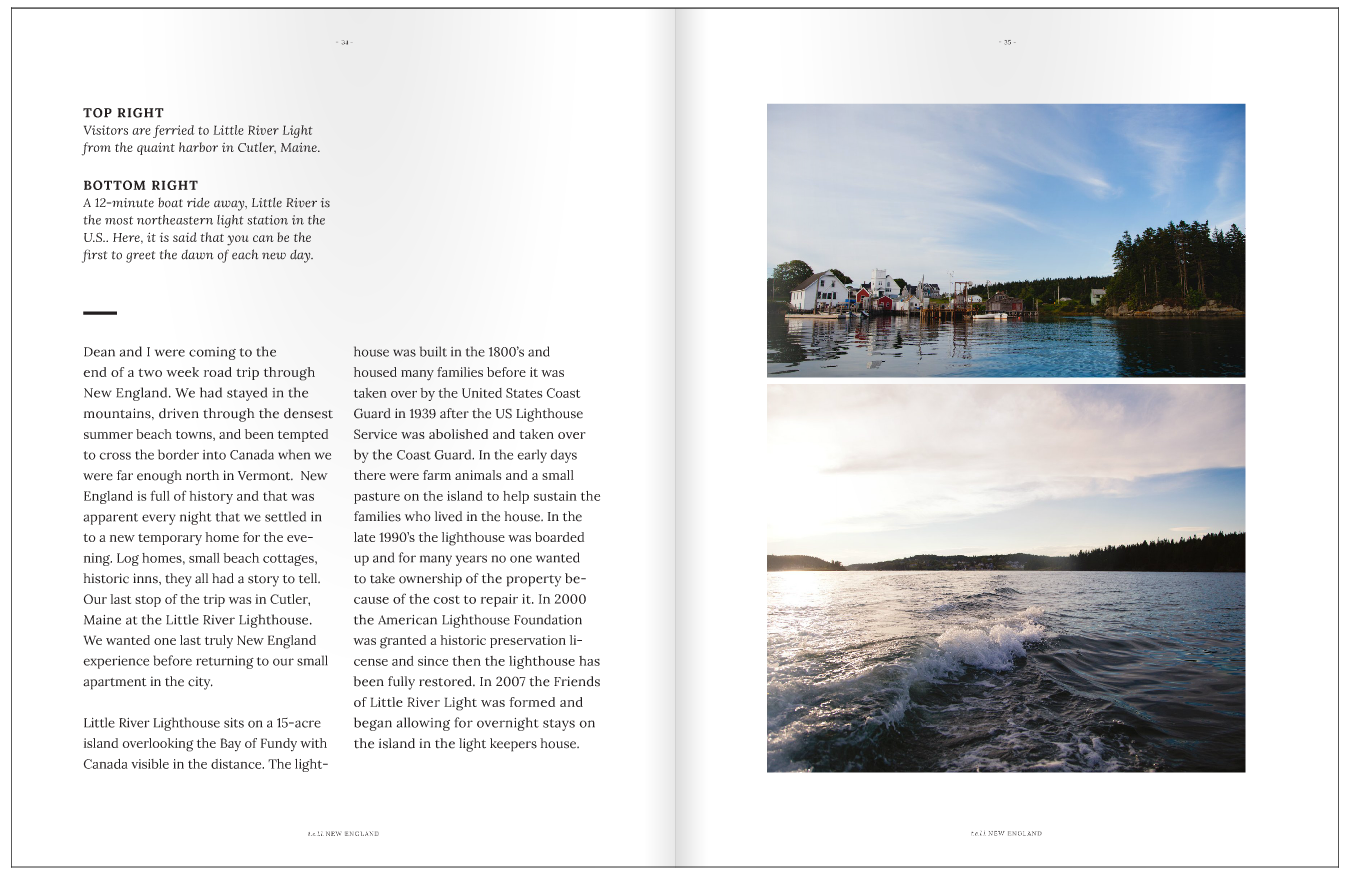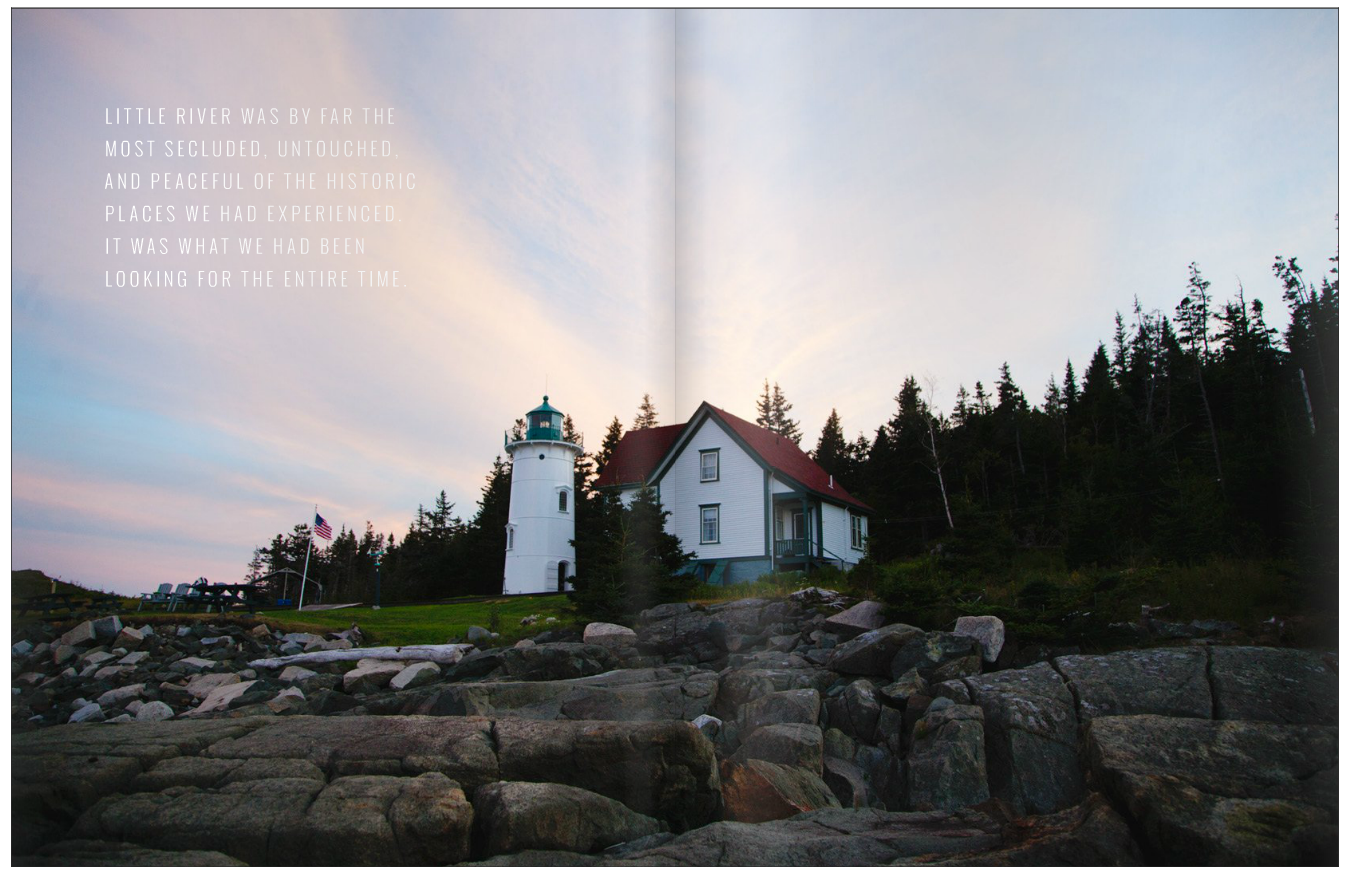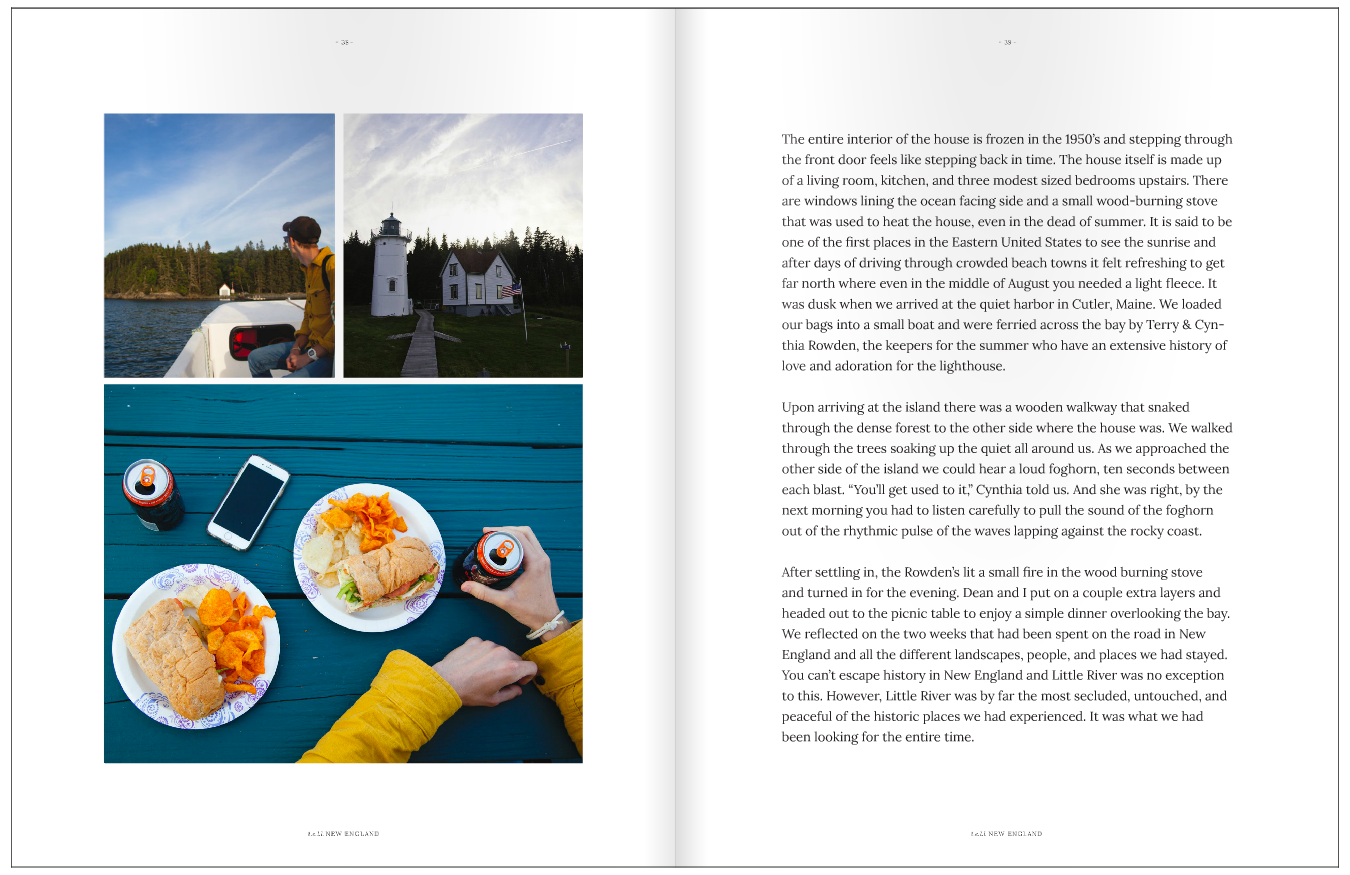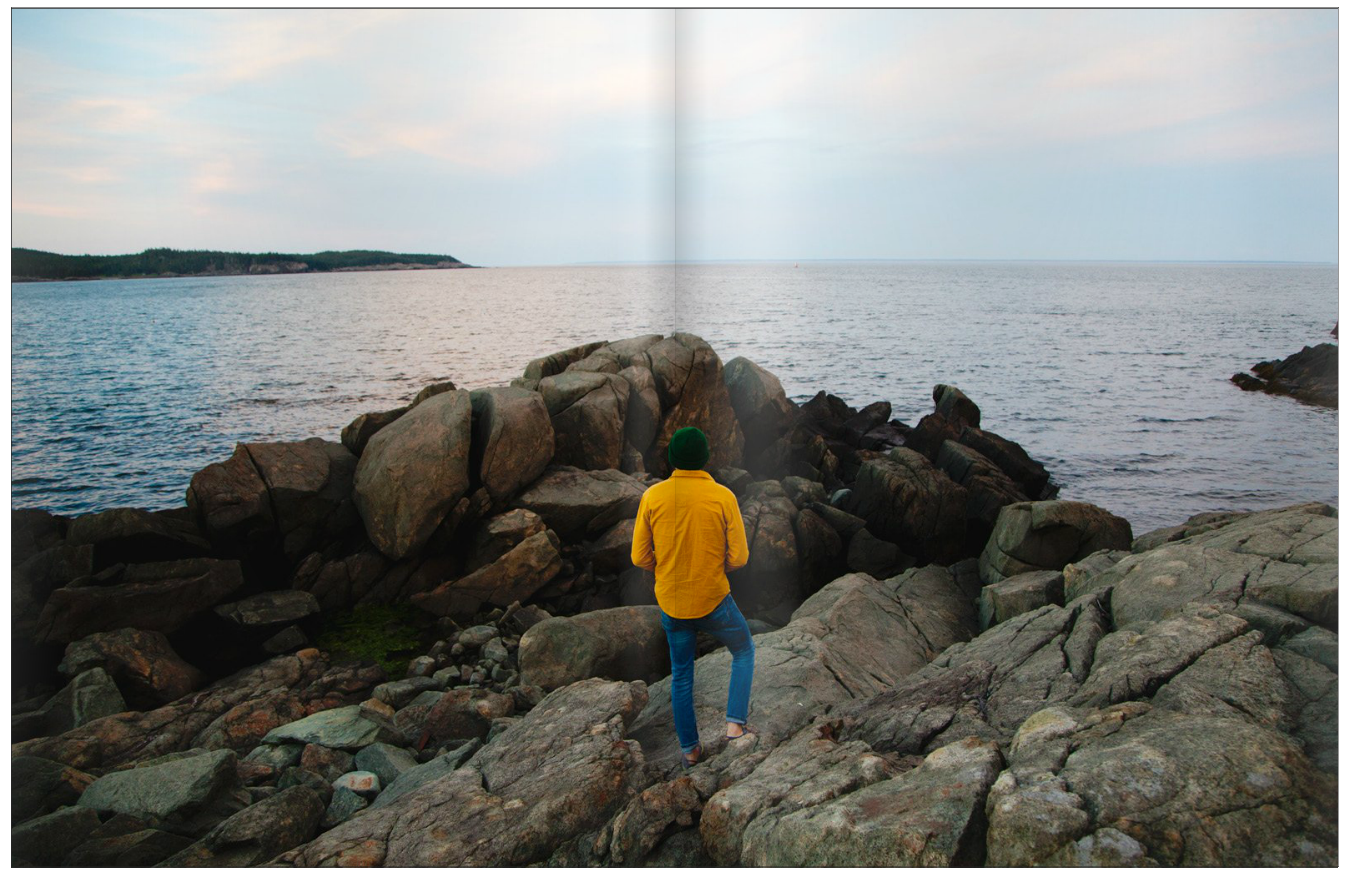 vol 07: THE GIVING ISSUE - t.e.l.l. Gatherings: Pie Luck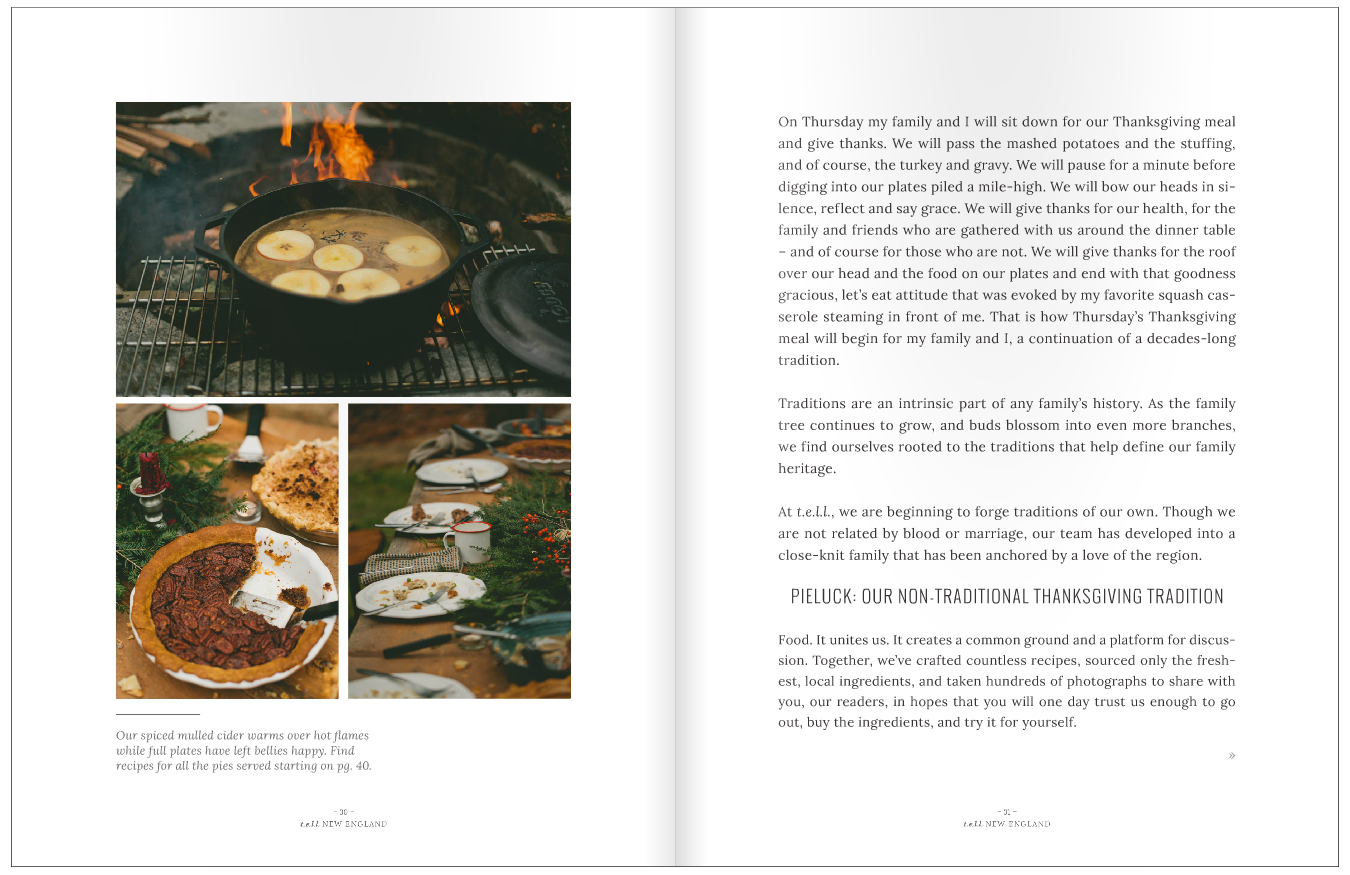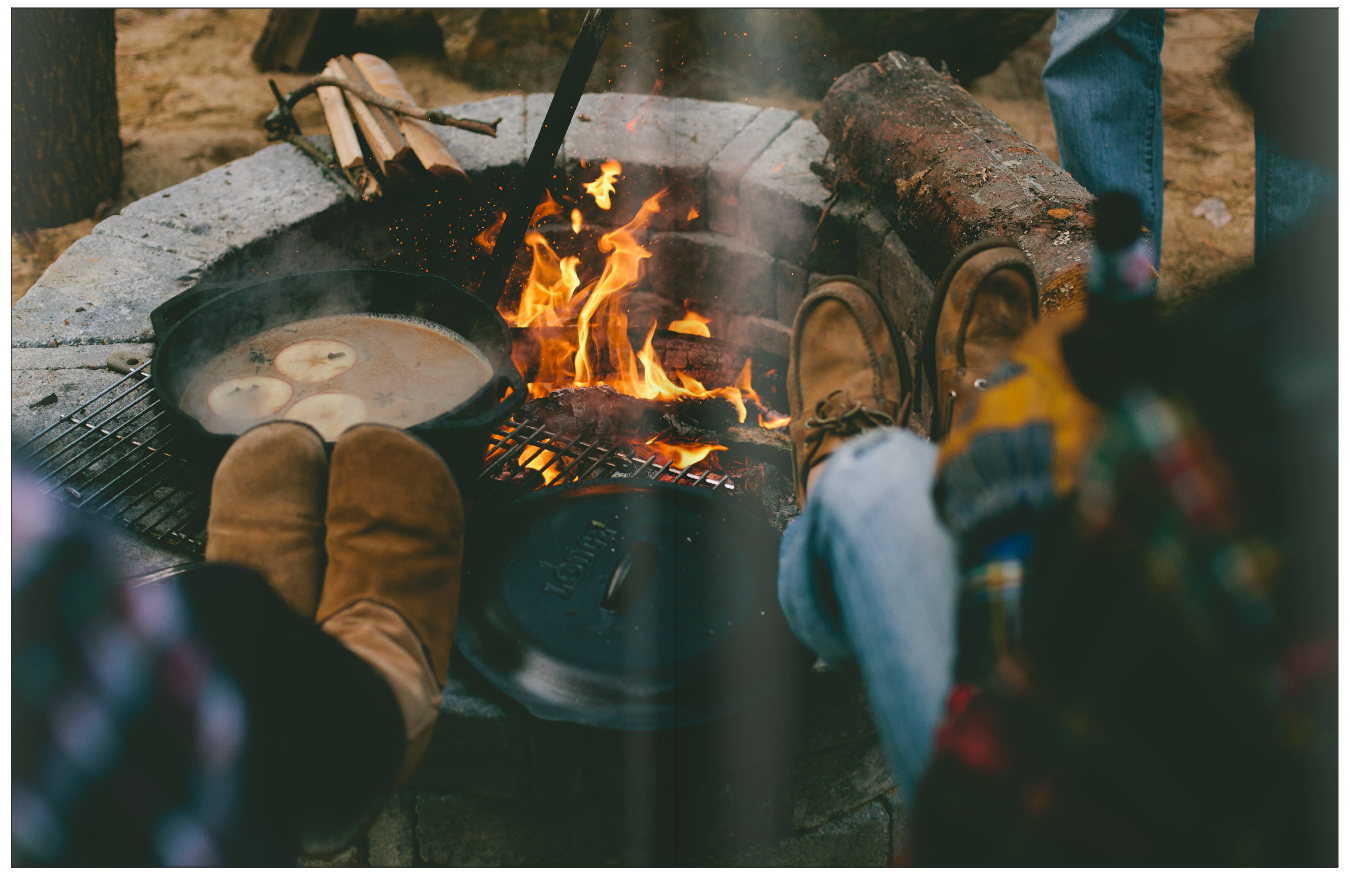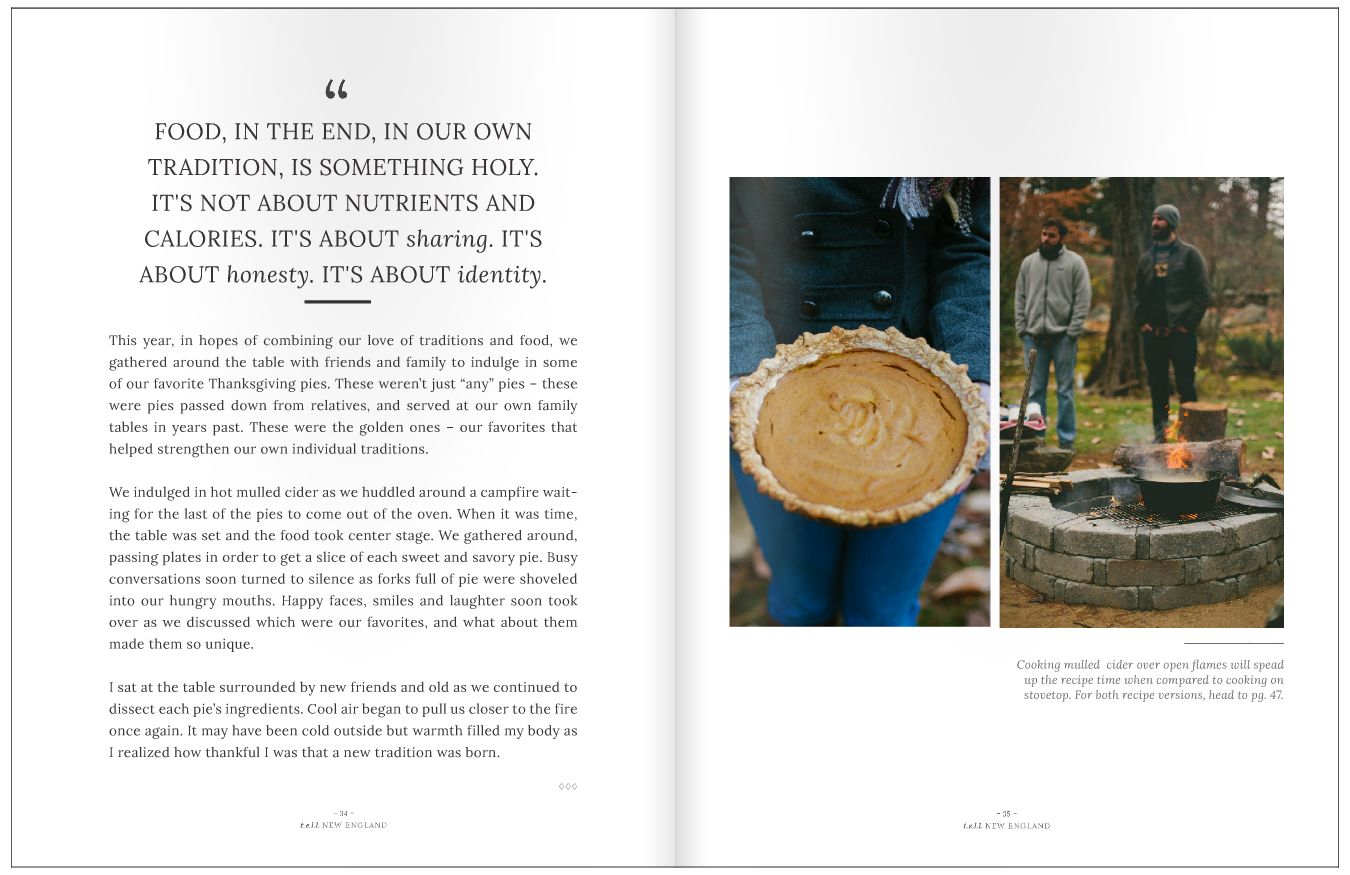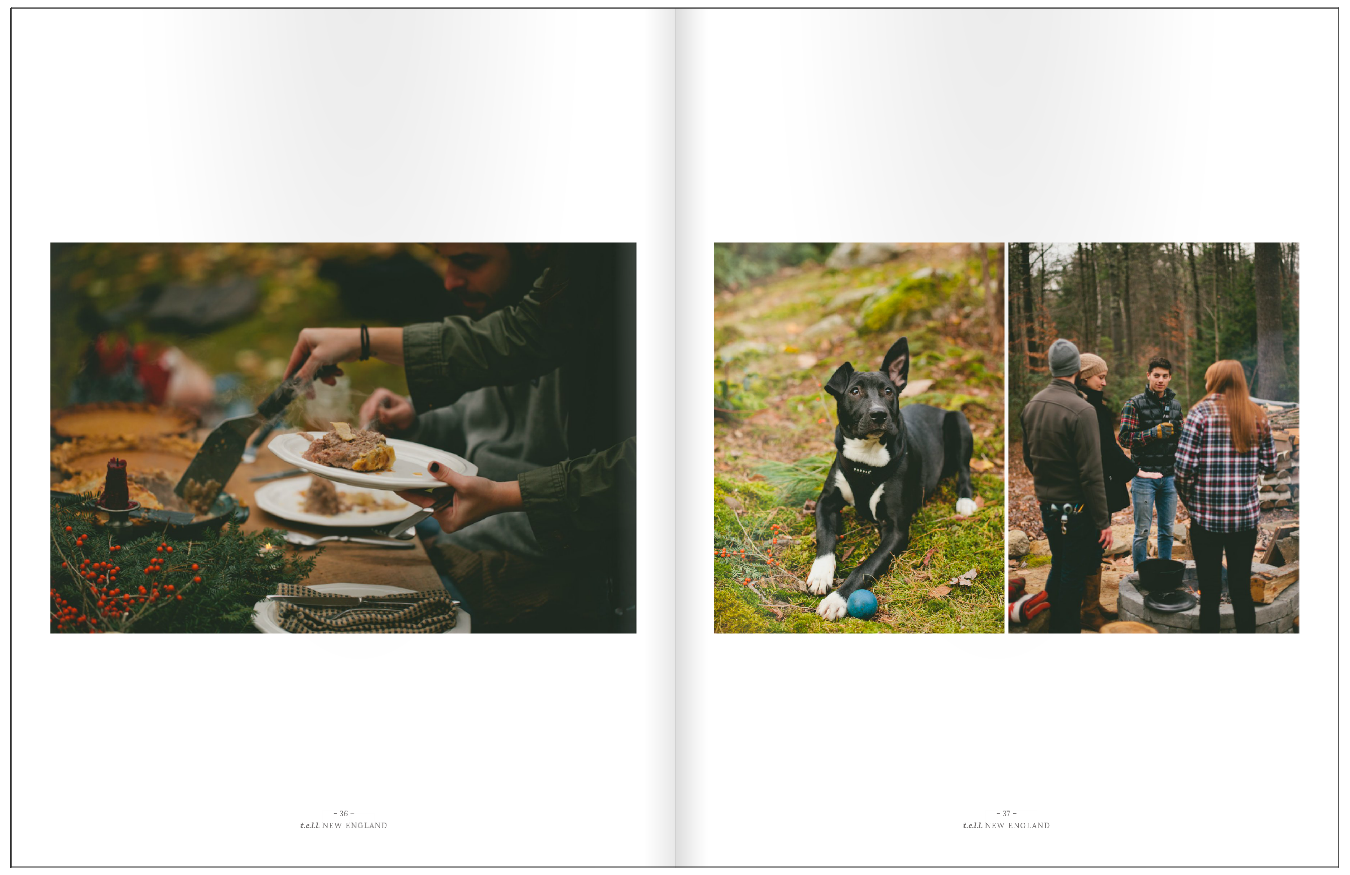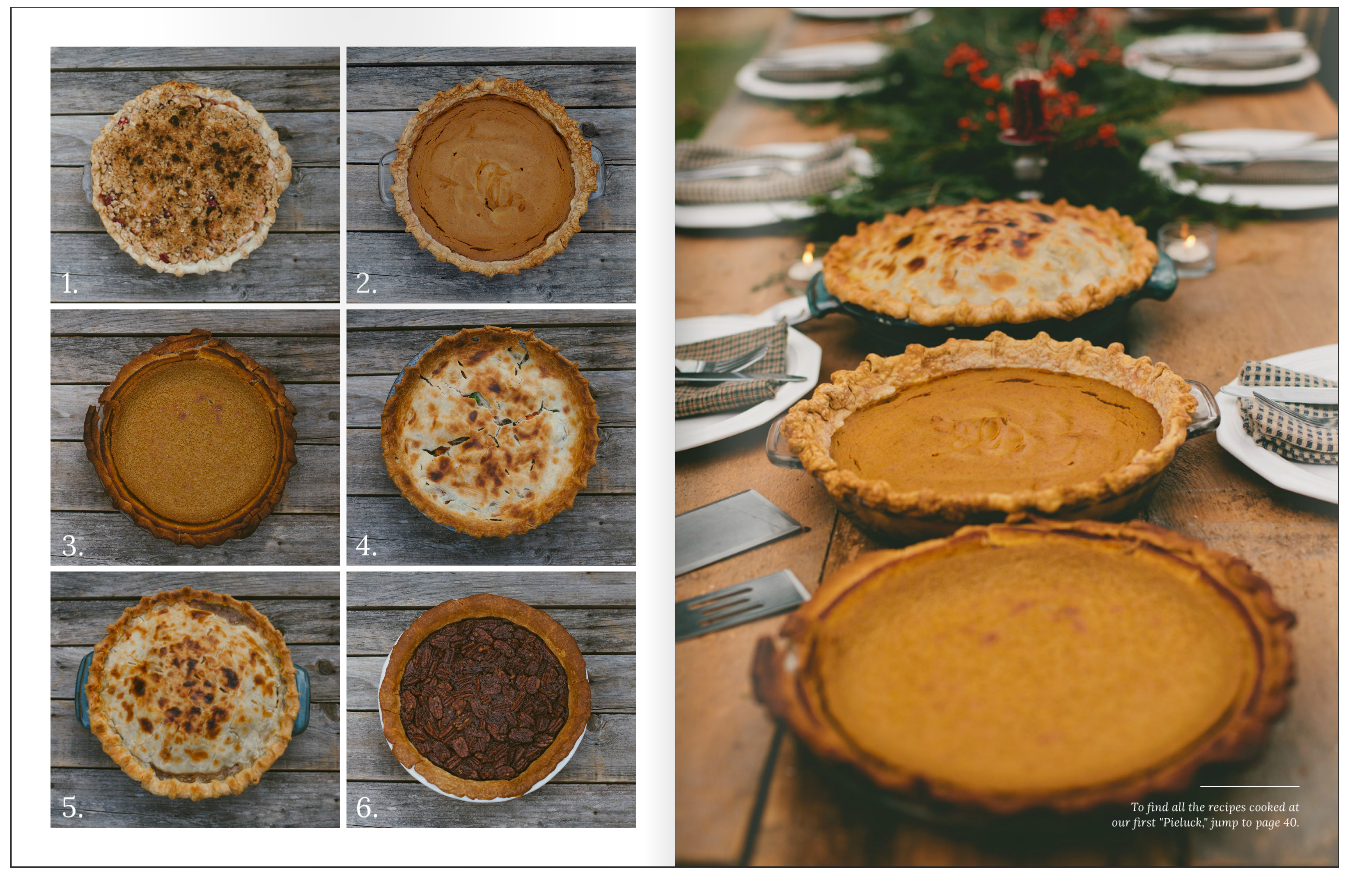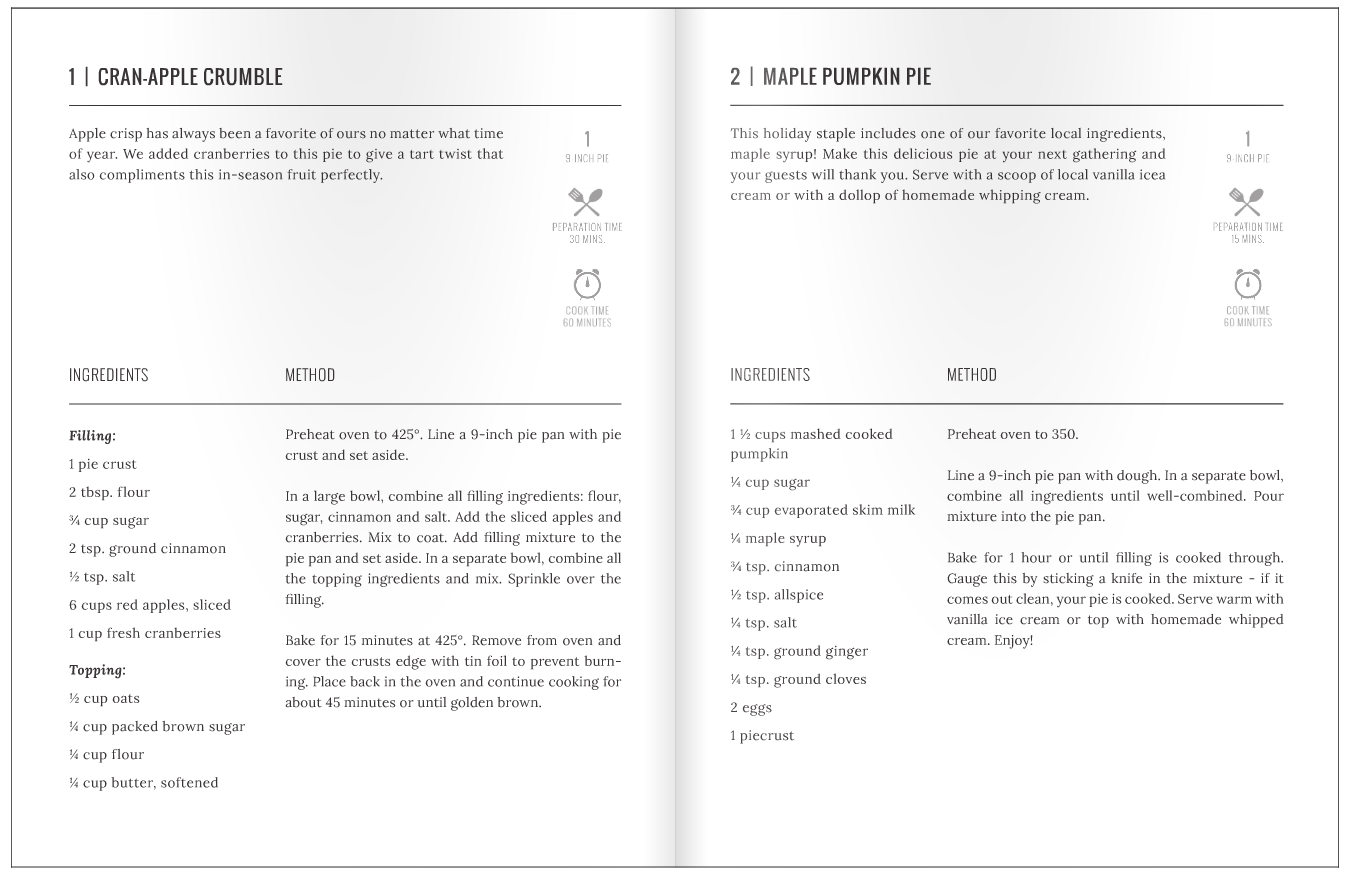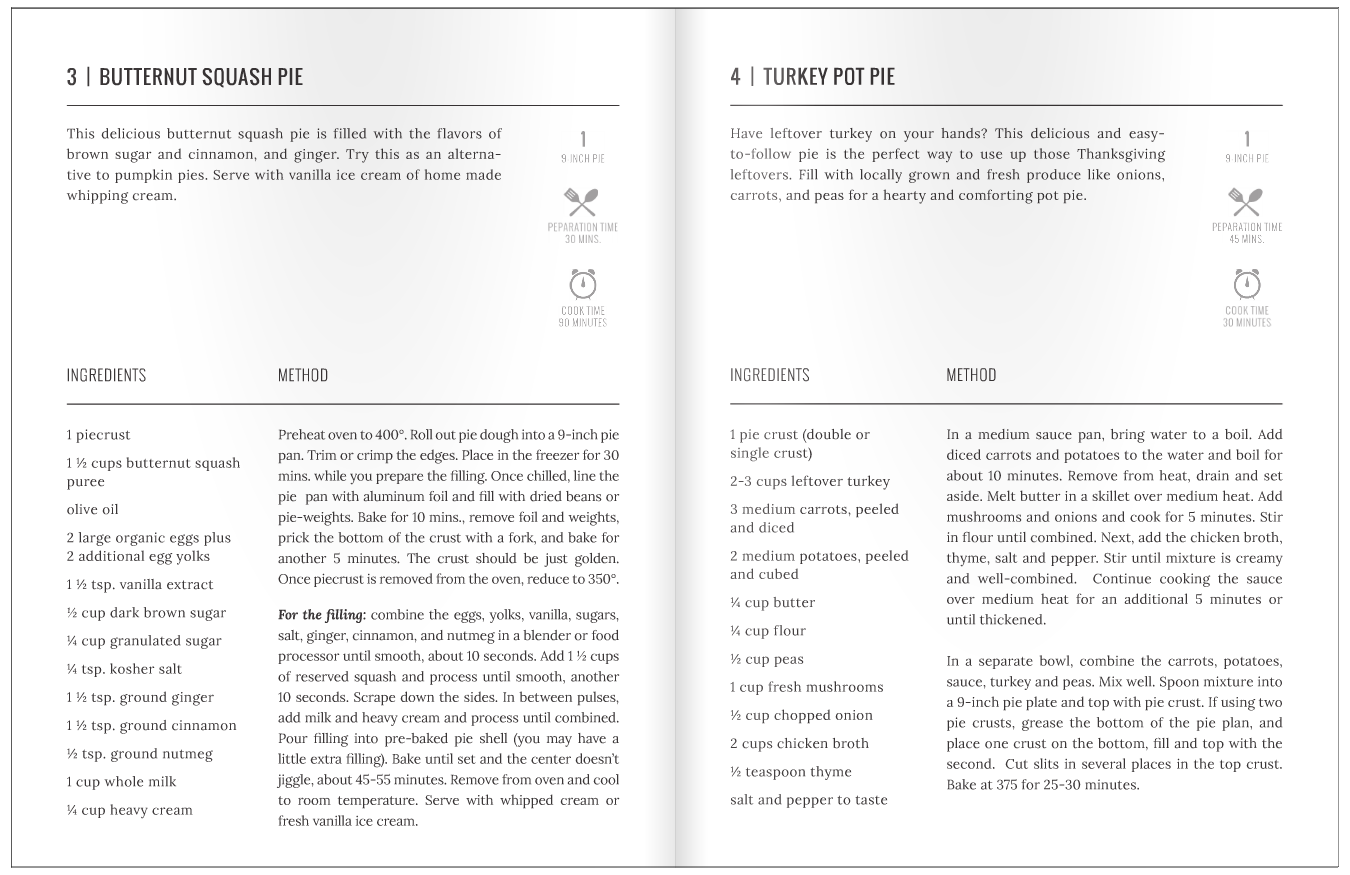 vol. 04: THE WINTER ISSUE - New England Chocolat Chaud